High-performance project management drives high-performance buildings at Steven Winter Associates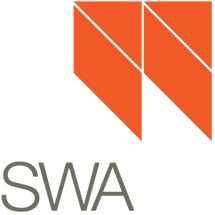 "TimeControl is a key component that ensures we can identify project issues quickly, resolve them and keep projects on track, which..."
Dan Carmichael, CIO, Steven Winter Associates
Long before 'going green' was part of everyday lingo, the employees at Steven Winter Associates, Inc. (SWA) were leading the way in developing best practices for high-performing buildings. Taking their cue from company founder and president Steve Winter –known for his contribution to the creation of the Leadership in Energy and Environmental Design (LEED®) standard –SWA continues to lead the way in improving the built environment.
They've been in business since 1972 and they're still going strong today, with many industry awards for innovation behind them. Not surprisingly, they take the same 'high performance' approach to enterprise project management (EPM), the core activity that drives their business.
Quality Data Fuels Transparency, Accuracy
With as many as 1,500 projects at any one time, ranging from government buildings and educational institutions to high-profile landmarks and custom private homes, SWA's ongoing success comes from exceeding client expectations.
"We aim to complete our projects quickly while providing the high quality deliverables we agreed to. That's what our clients expect," says Dan Carmichael, SWA's chief information officer (CIO). "A lot of our success has to do with running our projects efficiently. The only way we can do that is by tracking them effectively and informing our entire project management process with timely data."
The overall goal is to obtain real-time performance information in order to proactively monitor results. Accurate timekeeping is a key component.
"There's increasing pressure in the industry to ensure that everything is accounted for, meaning that it's fully transparent and accurate," says Carmichael, noting that full compliance with U.S. government standards like the Defense Contract Audit Agency (DCAA) is of particular importance. "
TimeControl Delivers Ease of Use, Mobility, Personalized View
In January, 2010, SWA decided to implement TimeControl from Montreal-based HMS Software. Not only is compliance built into the enterprise timekeeping product, but it also meets all of the other criteria set out by SWA. The entire installation process took less than three months, says Carmichael, who was impressed by the knowledge and expertise of the HMS consultants who assisted with the implementation and ongoing customization process.
"We have had some challenging requirements relating to integration with our existing systems and they were able to provide effective, actionable solutions," he says.
Prior to implementing TimeControl, SWA employees were tracking time using a spreadsheet template which resulted in a tedious process. Now, employees enter time daily using TimeControl's user-friendly Web interface.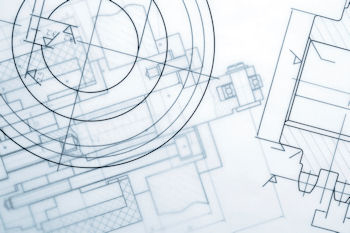 Carmichael is convinced that ease-of-use contributes to more timely and accurate information. "This strengthens adherence from a compliance standpoint and ultimately, positively impacts the bottom line," he says.
Another benefit of TimeControl is its mobility. Using a thin client architecture, employees are able to enter their hours from remote locations, including while conducting field work. An added advantage is that TimeControl presents a personalized view, alleviating the need to sift through multiple projects and workloads. TimeControl shows them their universe of projects and helps to keep the project teams focused," explains Carmichael. "Many of them have high project counts, so it's in their best interest to stay on top of it. With TimeControl, they feel good about their level of organization and from a change management perspective, it turned out to be an easy sell."
In fact, if he had the chance to do it again, Carmichael says he would have sped up the implementation phase and worried less about change management, in this case.
High-performing Enterprise Project Management (EPM) Fuels Customer Satisfaction
When it comes to high performance, perhaps the most noteworthy benefit of TimeControl is its ability to deliver real-time data – including data from timesheets that are in draft mode – to the company's comprehensive EPM system. This way, SWA project managers are always working with the latest information. The ability to compare billable hours against project financials from SWA's ERP system, for example, enables project managers to see how well a specific project is tracking and provides the proactive view they need to catch any concerns early on and deliver the best possible results.
"TimeControl is a key component that ensures we can identify project issues quickly, resolve them and keep projects on track, which essentially means on time, on budget and with the desired results."

Dan Carmichael, CIO, Steven Winter Associates
SWA's enterprise systems are modular, including ERP, business development and building performance databases, all of which are tightly integrated in CRM which acts as a hub to provide a 360 degree view of the business. Adding the timekeeping element through TimeControl integration means a project manager is able to view the number of people on a given project, their billable hours to date, and the estimated hours still available.
"We get a comprehensive view of our clients, what projects we're doing for them, and how well the projects are performing. In other words, we are creating as much accountability as possible to help produce optimal results," states Carmichael.
At the same time, project managers can apply lessons learned by comparing active projects to similar historical projects.
As Carmichael explains, SWA's project managers use key modules in the EPM system to forecast, budget, plan, track, and document all client projects. This minimizes the possibility of going over budget and helps to maximize client investments.
A Look to the Future
Though proud of its many accomplishments over more than 4 decades of high performance building innovation, SWA is already looking ahead to the next decade and all that can still be done to improve the "built environment." Carmichael expects that best practices in program/project management will continue to propel the company forward.
"We're continually improving our processes – both in building performance and enterprise project management," he says. "The way forward is to inform our overall project management strategy with timely, accurate data and analysis. It's the modern and efficient way of doing business."
For more information about TimeControl, please contact: www.timecontrol.com or info@hms.ca.
For more information about Steven Winter Associates Inc., please contact www.swinter.com.