HMS Software launches TimeControlOnline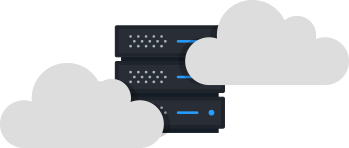 One of the world's most popular timesheet systems is now available as a hosted service in the cloud
Montreal, August 22 - HMS Software has announced that its timesheet system, TimeControl, is now available as a subscription model. Since its first commercial release in 1994 TimeControl has been recognized around the world as one of the most popular and flexible multi-purpose timesheet solutions to meet today's business challenges. TimeControl can be deployed to meet several timesheet requirements at once, time and attendance for payroll, vacation approvals and tracking for human resources, task updates for project management as well as financial requirements all from a single interface. Now with TimeControlOnline, clients are able to install TimeControl on-premises or subscribe to TimeControlOnline as a hosted service.
TimeControlOnline comes complete with all of the features already offered in TimeControl:
A multi-browser timesheet interface

Expense tracking

TimeRequest to request and track vacation approvals

TimeControl Mobile for timesheet entry from a smartphone

Email notifications and missing-timesheet reporting

Links to project management systems such as Microsoft Project, Oracle-Primavera and Deltek's Open Plan and Cobra

Links to Finance, HR and Payroll systems such as SAP, Oracle, Microsoft Dynamics, ADP, PeopleSoft and JD Edwards

Integration with Microsoft SharePoint
"We are thrilled to be able to be able to offer Timesheets as a Service (TaaS) with TimeControlOnline," says Chris Vandersluis, President of HMS Software. "This will allow existing and prospective clients the opportunity to focus on enjoying the benefits of TimeControl without having to worry about the technical installation, infrastructure or support of the system. It is an ideal solution for companies who want to get up and running with a timesheet instantly."
Subscribers to TimeControlOnline do not need to purchase server hardware, operating system licenses, databases or even TimeControl licenses nor will they need to hire or train technical personnel to install the system, do technical support, upgrades and maintenance of either TimeControl or any of the components.
"TimeControlOnline represents months of hard work and dedication from the HMS development staff," notes Stephen Eyton-Jones, Director of Technical Services. "For the past 17 years we have been committed to ensuring that TimeControl remains on the cutting edge of technology. TimeControl was one of the first timesheets available on Windows, one of the first available on a client-server database, one of the first available on a browser and will now be available in the cloud."
Clients will continue to enjoy the option of purchasing TimeControl. HMS is committed to supporting both on-premises installations of TimeControl and online subscriptions of TimeControlOnline.
Subscriptions to TimeControlOnline are priced on a per user per month basis. For pricing information please contact HMS Software at sales@hms.ca or visit www.timecontrol.com/features/timecontrol-online.
---
About TimeControl
TimeControl was originally released in 1994. It was immediately successful in the project management sector and today is recognized not only as a project management solution, but also as an enterprise timesheet solution in use by companies worldwide. TimeControl is designed as a multipurpose timesheet able to serve the needs of both Finance and Project Management simultaneously. It includes features such as a multi-browser, multi-device interface, a PC and mobile interface, vacation approvals, executive dashboards, extensive approval functionality, flexible reporting and links to project management and corporate systems which makes the timesheet product ideally suited for integration with existing systems in any organization. TimeControl's flexibility allows it to be deployed for use as a time and attendance, time and billing, project tracking and flex-time system. TimeControl is available both for purchase for an on-premises installation or as an on-line subscription in the Cloud.
To access the free Hosted TimeControl Trial site, visit our free trial page.
For more information about TimeControl, monitor the TimeControl blog at http://blog.timecontrol.org/ or the TimeControl website at www.timecontrol.com.
For information about TimeControlOnline, our hosted timesheet subscription service in the cloud, go to www.timecontrol.com/features/timecontrol-online.
For any other questions, please contact HMS Software at info@hms.ca.
TimeControl is represented around the world by our distributors in Argentina, Australia, Brazil, Canada, Chile, Croatia, Czech Republic, Egypt, Finland, Ireland, Mexico, the Netherlands, New Zealand, Norway, Russia, Singapore, Sweden, Thailand, the UK, and the U.S.
About HMS Software
Based in Montreal, Canada with offices in Toronto, HMS Software has been a leading provider of project management and enterprise timesheet systems and services since 1984. HMS Software's first customized timesheet application was written in 1984. With the launch of TimeControl as a commercial application in 1994, HMS Software began servicing clients worldwide.
HMS Software's client list reads like a who's who of business. It includes Acergy, Aecon, Rio Tinto, the Atlanta Airport, the City of Montreal, the County of San Mateo, Electromotive Diesel, EXFO, FT Services, Kelly Services, Koch, Merck Frosst, the Government of Quebec, Georgia Pacific, Parker Hannifin, Rolls Royce, Sobeys, Volvo Novabus, Zimmer Inc. and hundreds of others.
For further information about HMS Software, please visit the HMS website at: www.hms.ca or contact us at info@hms.ca.
---
For Media information, reach out to HMS Software Marketing at: