Timekeeping solution helps ACR stay competitive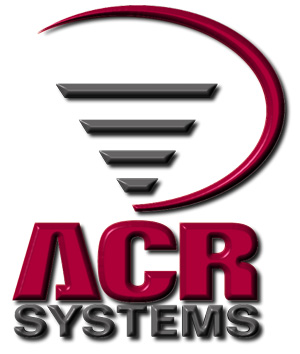 "Without TimeControl, we would still be blindly pricing our products; with TimeControl we now have a true measure of what it costs to complete every project for every client."
Rafael Silva
For several years, ACR Systems relied on guesswork when it came to deploying resources and pricing its products. Although the company was profitable, it didn't track projects and the resources they required, therefore it couldn't fully capitalize on past experience.
Since launching its ACR-2000 Point-of-Sale accounting system in 1988, ACR Systems has worked with a broad spectrum of retailers, including specialty stores, supermarket chains, restaurants and the hospitality businesses. Customers ranging from Tandy Corporation's Radio Shack retail stores to the HEB food chain stores have relied on ACR's products and experience to help them more effectively manage their operations.
A couple of years ago, the company decided to get a better handle on its own operations, specifically in terms of costs. Hired to create a true cost accounting shop for ACR in 1997, Rafael Silva's first order of business was to find a timekeeping solution that would help track the company's expenditure of resources.
"We were a growing young company with no timekeeping system in place," says Silva. "We wanted to see what costs were involved for every client that we had, and see how our products compared to the market in terms of rates."
Silva did his product research via the Internet, accessing the sites of several timekeeping solutions, including HMS Software's TimeControl. "We identified what we needed from a system, eliminated the companies who couldn't meet those needs, and narrowed it down to HMS and two other companies," describes Silva. In the end, it was HMS that best met all of ACR's requirements, comparing favorably on features ranging from flexibility and ease-of-use to pricing and support.
About 80 per cent of ACR's 125 employees use TimeControl on hardware platforms ranging from Windows NT to Windows 95 to UNIX. To ensure minimal disruption and maximum acceptance by staff, it was essential to have a system that supported platforms already in use by ACR employees, and one that required a minimum of training. TimeControl fit the bill. Observes Silva, "There were a lot of other tools out there which were great, but they required a rocket scientist to figure them out."
Once ACR had made the decision to implement TimeControl, things moved quickly. A week after the initial product demonstration, HMS had a consultant on site at ACR's Jacksonville, Florida headquarters to do the implementation. This included streamlining ACR's 22,000 charge codes down to a more manageable 1,100. TimeControl was installed on an SQL Server database on a Windows NT Server with the TimeControl client interface loaded on every desktop. According to Silva, within two weeks, implementation and training were complete, and TimeControl was up and running at ACR. For most ACR employees, TimeControl has made manual timesheets a thing of the past, and the reports generated using time and attendance data are now also automated. Using TimeControl, each employee takes a couple of minutes weekly to do their timesheet and, because TimeControl runs on a client/server database, it gives ACR the flexibility to create a wide range of reports or data using the system. This combination of features not only helps ACR save time and effort on day-to-day administrative functions, but also makes a difference to its bottom line.
In addition to the positive effects of streamlining administrative functions, TimeControl has had an even greater impact on ACR. Prior to implementation of the timekeeping system in July 1997, ACR was using estimates to do its cost allocations. "Once we implemented TimeControl, we began using exact numbers," says Silva.
"Without TimeControl, we would still be blindly pricing our products; with TimeControl we now have a true measure of what it costs to complete every project for every client."

Rafael Silva
"What we're doing is identifying the different areas through the codes, whether it's sales or marketing, administration, or research and development," explains Silva. "We've attached GL (General Ledger) codes to the actual charge codes that TimeControl gives us, and we're able to get a more accurate picture to do our cost allocations for the various departments based on the activity they performed that month."
"With TimeControl, we have information that we didn't have before. It helps us identify our costs. Especially because we can see who's working on what projects, and how much time it's taking each individual to do a specific task."

Rafael Silva
Based on this information, ACR is able to properly allocate resources, assigning people to tasks based on their skills, competence and areas of expertise.
Costs are not only a concern when assessing new projects, but also when tracking ongoing maintenance contracts. "We have support contracts with all of our clients," explains Silva. "TimeControl gives us a better idea of how much time and effort we're spending on each client, and we can also see where problems lie by the codes that are used. If a problem is repeated with all of our clients, we know there's a problem with part of our product that needs to be fixed. Using TimeControl, we can identify software issues because everything is recorded on a log in the notes section of TimeControl."
Before implementing TimeControl, pricing products was a challenge. "Now TimeControl helps us set our prices appropriately to our real costs. "