Cimmetry Systems Corp. Microsoft Project Customer Solution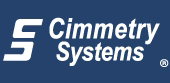 "Being able to gain an overall perspective on all work being undertaken at a particular time has been a great benefit to us"
Sami Bannour, vice president, product development, Cimmetry
Cimmetry Systems Corp. (Cimmetry) is a Québec-based software developer, providing enterprise-wide visualization and collaboration solutions for the Architecture, Construction, Engineering, Manufacturing and Electronics markets. AutoVue is the premier enterprise-wide viewing, printing, markup, digital mockup and collaboration solution that supports hundreds of native 2D/3D CAD & EDA formats, MS Office, PDF documents and graphics. The organization wanted to provide its staff with an effective and efficient way to collaborate on projects and to provide them with a holistic view of all project activities. It was also seeking a new enterprise project management (EPM) solution. In late 2004, the organization implemented an EPM system based on Microsoft® Project Server 2003, Microsoft Office Project 2003, and Windows®
SharePoint™ Services. To ensure employees would have access to optimally performing desktops and to ensure security of sensitive business data, Cimmetry built the EPM solution on Windows™ XP with Service Pack 2 (SP2). Since implementation, the organization has been able to improve project management and resource allocation, streamline communication among its IT teams, consolidate project administrative tasks and improve information security.
Founded in 1988, Cimmetry has grown to 120 employees, and has evolved into a leading software developer in its field, serving customers around the world.
Cimmetry maintains a deeply collaborative environment with teams of developers working on product updates and new releases. The organization is also project driven, managing its development work on a project basis. Since many development teams work on projects related to the same software product, Cimmetry was seeking a way to centralize its project management.
The organization wanted to implement a solution that would allow development teams to gain a clear overview of all active projects, and the resources required for each project. This would help project managers to better allocate resources and better coordinate the efforts of the different teams. Also, as many of the projects are interlinked and dependent on each other for completion, it would allow Cimmetry to better map final product delivery timelines and ensure targets are met.
"As an organization that manages a significant portion of our work on a project basis, we had already implemented some project management tools, but the challenge we faced was their ad-hoc and disconnected nature," said Sami Bannour, vice president, product development, Cimmetry. "In order to improve project efficiency and allow for better resource and knowledge sharing, we felt it was necessary for our teams to be able to have access to a centralized system, and we felt that an EPM solution would help us provide that to our developers."
Cimmetry also wanted to provide its developers with a centralized document management system, which would help simplify the documentation of software product development and help make critical project information easier to find.
"We felt it was key to provide our teams with a centralized way of managing information, as it would help all developers to clearly see how their efforts on a particular project were contributing to the overall success of a product release," said Sami Bannour, vice president, product development, Cimmetry. "Previously, teams could only clearly track their own progress and tasks, and it was harder for them to see the big picture."
In late 2004, Cimmetry worked with Microsoft technology partner HMS Software (HMS), a Montréal-based provider of enterprise project management and enterprise timesheet systems, to implement an enterprise project management (EPM) solution. Cimmetry chose Microsoft Project Server 2003, Microsoft Office Project 2003, and Windows SharePoint Services as its project management and document management solution, since the technologies offered the organization the centralized, flexible and high-performance EPM system it required. In order to ensure the security of its proprietary development information, Cimmetry based the EPM solution on a Windows XP and Windows 2003 platform with SharePoint. HMS Software provided training to Cimmetry's developers and helped the organization customize the solution to best meet its needs.
The Microsoft-based EPM solution gives Cimmetry access to powerful resource optimization tools, providing a clear view of staff availability and skill sets-allowing for better planning of project teams. With tools like short and long-term project demand and resource capacity forecasts generated by Project 2003, project managers are able to better determine resource needs and availability, allowing the team to better manage project schedules.
The EPM solution also allows Cimmetry to better identify and resolve project roadblocks. Through Project 2003, project managers have the ability to access roll-up scorecard reports that graphically display key business metrics and identify challenges to a project's progress. The solution also provides project teams with analysis tools, which help identify project work trends or problem areas, giving the team insight into the overall project portfolio.
"Project 2003 is a great fit for Cimmetry because it provides their teams access to Web-based, real-time business-critical project data, improving their ability to quickly make informed business decisions-a critical capability that has helped the organization move projects forward promptly and efficiently," said Chris Vandersluis, president, HMS Software.
"Although Cimmetry's developer teams are technologically advanced, the ease of use and intuitive look and feel of these technology tools are also great benefits for them since they reduce the time employees spend on managing the EPM technology, and allow them to focus on the development tasks."
The Microsoft technology-based EPM solution also helps Cimmetry's teams improve communication on projects, as users are able to easily manage, track and report on project activities through familiar tools integrated into Project 2003, including Web and e-mail. Teams are also easily updated on project progress, issues and requirements with the help of a powerful communication platform provided by Windows SharePoint Services. With its document version control tools, which help teams track document changes and automatically gives files different version numbers for auditing and rollback, project documentation is easily maintained.
Cimmetry's EPM solution was built on Microsoft's most stable and secure server and operating system to date, Windows Server 2003 with end users working on Microsoft Project on Windows XP workstations. Windows XP Service Pack 2 offers improved networking, business-level reliability, remote access tools and assistance, improved application compatibility, and advanced security.
"The added security features enabled with the XP Service Pack 2 are a selling point to be sure," says Vandersluis. "While other parts of the Microsoft solution allow for benefits like improved workflow and collaboration, ensuring that information is maintained in a secure environment is key to any business."
With dramatically reduced reboot scenarios, and features such as the Windows Installer-a system service that helps users install, configure, track, upgrade, and remove software programs correctly-Cimmetry is able to provide its teams with a stable desktop environment with little risk of down time.
With the help of its new EPM solution, Cimmetry has been able to improve project management and resource allocation, streamline communication among its IT teams, and increase project efficiency.
With Microsoft Project Server 2003 and Project 2003 in place, Cimmetry is now able to accurately track all development projects. Project managers are now able to review all resources being utilized by various teams and can make more informed decisions about new projects. The new solution also helps project managers track larger projects, which depend on various related projects for completion to gain an accurate view of work progress, ensuring delivery deadlines are met.
"Being able to gain an overall perspective on all work being undertaken at a particular time has been a great benefit to us," said Bannour.
With the Microsoft EPM solution we have been able to improve team coordination; we can better plan resource allocation to ensure teams have access to the tools they need, and for the first time we're able to look at our work holistically, which is a huge help."

Sami Bannour, vice president, product development, Cimmetry
Since all projects can be easily tracked, teams now have the ability to alert each other when challenges or roadblocks arise-improving productivity and efficiency.
"With the help of the EPM solution and Windows SharePoint Services, Cimmetry was able to transform its development department from one where people thought that they were working in isolation - they only knew about their own tasks - to a truly shared environment," said Vandersluis. "The benefits of that change to the organization and their stakeholders are quite significant as they are now able to draw on more resources and wider expertise to manage their work."
Cimmetry has been able to further improve efficiency and productivity by reducing the amount of time team members spend searching for project status information, taking advantage of the automatic updates in Project Server 2003. Since the entire team is updated immediately when a change has been made to project information, they are now able to devote their time to more strategic tasks.
"Thanks to automatic document update alerts, everyone is immediately notified when new information has been added or existing documents have been modified by another team member-this has cut a lot of time from our day, previously spent on searching for information and ensuring the information team members had was up to date," said Bannour. "This has also helped us improve knowledge sharing among the group."
As a software developer, Cimmetry needs to ensure that its project information is safe and secure. With the combination of Windows Server 2003 and Windows XP SP2, Cimmetry is able to provide the best desktop experience to the development teams, while being assured that the critical information they are working on is safeguarded.
"The implementation of EPM has certainly been of great benefit to our staff. The security offered with XP SP2, and the level of increased efficiencies offered with this EPM solution allows us to work more effectively overall," said Bannour.