Industrial-strength Timekeeping has a Custom Feel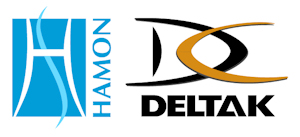 Hamon Deltak gets the flexible, efficient, full-service timesheet functionality it needs from HMS Software's TimeControl Industrial
Hamon Deltak integrates TimeControl Industrial timesheets with JD Edwards to create a powerful, flexible cost control system
Hamon Deltak Inc. (HDI) knows the value of in-house expertise. Every heat recovery steam generator or waste heat boiler engineered by the engineering firm is built from scratch according to detailed customer specifications.
So it's no surprise much of the software supporting its day-to-day business – from purchasing to document control to timekeeping – was also custom designed at one time, programmed and supported by a team of in-house developers to meet specific user requirements. Following a reorganization of internal IT staff, however, the approach was no longer effective, says Roger Sjoberg, Vice-President, Project Services, at Hamon Deltak, a Minneapolis-based subsidiary of Belgium's Hamon Group.
"When we redesigned our IT department, we decided that assigning programmers on site to maintain internal systems and keep them up to date was no longer the most efficient process," said Sjoberg, noting that several programs, including timekeeping, were old and prone to crashing. "We made a decision to tap into external expertise instead, replacing our internal systems with third-party solutions, and timekeeping was an important piece of that."
The challenge, he said, was to find a timesheet system that could provide the same high level of functionality employees were accustomed to, such as the ability to interface with the company's scheduling, payroll and financial software, and the flexibility to accommodate the company's unique 9/80 work schedule, a two-week rotation of eight nine-hour days, one eight-hour day and one day off.
A typical engineering project administered by HDI, which specializes in servicing power plants worldwide, has anywhere from 8,000 to 20,000 hours that need to be tracked by engineers, designers and project managers. Administrative, executive and support staff, meanwhile, need the ability to charge their time to overhead, while shop employees who work in the company's manufacturing facility need to log hours worked.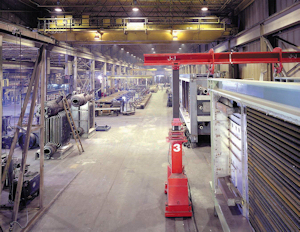 TimeControl® stands out from competitors
"We didn't want a system that would have to be modified from its initial state, but we also knew we would have to make a few tweaks to make it work the way we wanted it to," Sjoberg said.
After surveying the market and evaluating demos of available timesheet systems, HDI found that HMS Software's TimeControl was the best fit. Where some competitors "were short on features," he said the attraction of TimeControl is that it includes full integration with Oracle®-Primavera® project management software and provides the capability to export data into different formats to support integration with other software systems as well, such as Oracle® JD Edwards financials and CheckPoint™ payroll. TimeControl is also easily customized.
"We needed a system that would allow people to charge to overhead items, projects or vacations, to essentially account for all of their time just as they were used to doing in our old system," Sjoberg explained, noting that some systems reviewed by HDI were limited to only charging time to a Primavera schedule, for example. "Nothing compared to TimeControl, which offers a full solution for all of the aspects of timekeeping we needed," he said.
Primavera integration a key benefit
The TimeControl implementation went smoothly, with HMS Software consultants remotely connecting to the system to assist with custom configuration, including support for the 9/80 work schedule. The software is hosted by HDI on premise and all employees access it from desktop computers, with the exception of a few field employees who log in through the company's virtual private network.
For two payroll periods, HDI ran its old system in parallel with TimeControl to ensure the new program was well vetted. "We went from our old system to TimeControl with very little difficulty," Sjoberg said. "It was seamless for individuals to start using it."
One of the main benefits is derived from TimeControl's tight integration with Primavera, which enables HDI employees to keep abreast of how much time a task is taking compared to time allotted in the schedule and to make adjustments in real time. Every project undertaken by HDI is associated with a complex schedule of literally thousands of tasks, assigned to multiple employees. Schedules are updated daily and up-to-date data is automatically fed to TimeControl so employees know exactly how many billable hours are remaining. Costs associated with tasks are similarly updated and tracked in JD Edwards.
"When we first stopped using our custom-built timekeeping system, we had to manually send out project schedules through email," Sjoberg explained. The process was extremely inefficient because schedules are 30 or more pages long and employees had to comb through to find their individual task assignments. "It was a waste of time," he said. "Now, when someone fills in a timesheet in TimeControl, they see their tasks, they see the time left, and they get a sense of how much more effort is required before the due date."
TimeControl Industrial supports shop employees
Less than a year after integrating TimeControl, HDI decided to upgrade to TimeControl Industrial, bringing its shop employees into the automated timekeeping system for the first time. TimeControl Industrial enables time for an entire crew to be entered at once. Shop employees don't have access to computers, so the crews' time is entered by HDI Accounts Receivables/Accounts Payables Specialist, Angie Gardner.
Each morning, Gardner enters the previous day's timecards into TimeControl's crew interface, including the employee number, work centre code, job number, job details and number of hours. She said the system is very user friendly and changes are so easy to make. She prefers it to the in-house developed program she was previously using. One particular advantage is that it's easier to check for errors.
"The feature to double check hours entered is a huge benefit," Gardner said. "The old system was more time consuming because I had to tab over several places for each time card. Now everything is entered on one line."
For HDI, TimeControl is considered critical software, Sjoberg emphasized. "Everybody uses it – even our president," he said. "We seamlessly moved from an in-house timesheet to a third-party system without losing the custom features we need to run our business efficiently. TimeControl is a powerful tool."
For more information about TimeControl, please contact: www.timecontrol.com/contact or info@hms.ca.
For more information about Hamon Deltak, please contact www.hamonusa.com/hdi.