MCAP's IT Department makes a perfect fit with TimeControl Online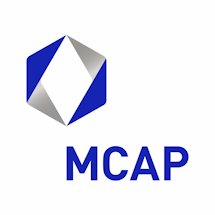 "With TimeControl... it's so much clearer now to see where funds are going. In the past, it would have been difficult to know who was paying for what. Now we can say it with certainty."
Barbara McDonald, Senior Director of IT, MCAP
When you run IT as a business, you need the right business tools to keep things on track. At MCAP, a large independent mortgage financing company with 700 employees and nine offices across Canada, that means having the right software to accurately monitor and report chargebacks to business units, along with the ability to track time, manage projects, and maintain budgets. Barbara McDonald, MCAP Senior Director of IT, hoped to accomplish all that with its internal portfolio and project management application. "We put a large system in place thinking we'd be able to do better portfolio management and cross-departmental resource planning, but it didn't suit our dynamic business model and we were never really getting full value from our investment," said McDonald. "So we were searching for a product that would better suit our needs." In 2011, facing a substantial upgrade to MCAP's internal project systems, McDonald recommended that MCAP make a strategic decision to move to TimeControl Online, a hosted Timesheet-as-a-Service (TaaS) offered by Montreal-based HMS Software. Not only does the service provide significant savings up front, since MCAP does not have to purchase, configure and maintain servers to run the application in-house, but IT team members also gain a flexible, easy-to-use tool that is "a perfect fit" with how they operate, she said.
TimeControl Removes Complexity of Multiple Cost Centres
MCAP's IT department of 90 employees, spread across offices in Vancouver, Toronto and Kitchener, is primarily responsible for maintaining infrastructure and developing new systems to support specific business initiatives. In addition to server refreshes, network changes and software customizations, the team also helps to ensure employees, clients and investors have access to the information they need to launch new products and services on a continual basis.
MCAP operates three lines of business - residential mortgages, commercial mortgages and construction loans - each with multiple departments. To ensure the right business unit is charged the right amount for the right service provided, IT members need a quick and easy way to enter time and costs, and to link that information to the correct task.
"We needed a tool to help us manage projects, and at the same time we needed to track our time against those projects so that we can match costs to cost centres and provide Finance with the information it needs to do the general ledger entry," explained McDonald, noting that each department has one or more cost centres (organizational functions) for accounting purposes.
HMS Software consultants configured MCAP's TimeControl Online service so that more than one cost centre can be associated with each IT project entered. When IT members sign in to log their hours, they now have the flexibility to divide their time between cost centres. "We are meeting our financial needs while making it easier for the folks in IT to do their time entry and reporting," McDonald said.
Simple to Use Yet Full of Functionality
TimeControl Online is available from any web browser, meaning employees can enter their time from home or work, and don't need to be on the MCAP network to do it. Everyone has a unique user ID and password and is assigned a role according to the employee's responsibilities. Administrators have over-arching authority to see everything in TimeControl; project co-ordinators set up overall project parameters, linked to financial objectives; and, project managers have to the ability to adjust project tasks only. General users access the tool for timekeeping purposes only.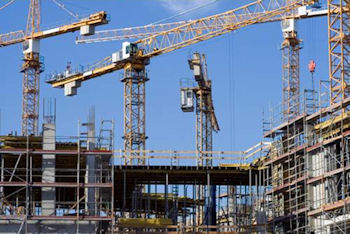 One of the most satisfying aspects about moving to TimeControl Online, said McDonald, is how easy the service is to use. "It's a whole lot simpler to use than our previous system. We can set up a project very quickly, but still have controls in place to ensure integrity," she explained, adding that very little training is required.
One limitation with the previous system was that users required authorization to charge their time to specific tasks. If they weren't authorized, they couldn't enter their time and that often led to under-reporting. The way MCAP has configured TimeControl, any employee can charge their time to any task they actually worked on. "It means project managers need to pay attention to make sure staff is charging appropriately, but it alleviates that downside of under reporting and gives us better insight into time spent and true project costs," McDonald said.
Intuitive Tool Makes it Easy to 'Slice and Dice' Data
McDonald started to investigate TimeControl Online in August, 2011, including a complete security and architecture review. The first group of MCAP IT users went live on December 1st of that year, with a second group following on January 1st, 2012. In addition to tracking time spent on projects, users track vacation as well as time focused on IT-specific tasks like "keeping the lights on or production support activities," McDonald explained. "We have all of our business unit initiatives, but when something breaks, we have to fix it, plus we have to allocate time for improvements within our own department," she said.
Using TimeControl's reporting capabilities, the IT department downloads data into a Microsoft Excel spreadsheet or a SQL database, and then 'slices and dices' it to gain a better understanding of where funds are allocated and how projects are faring. For example, McDonald can determine whether or not a business unit is over budget and why, how much money is being spent on maintaining IT operations compared to launching strategic IT projects, and when to take remedial action when a project is off schedule.
"With our other system, we were never 100 percent sure that we were working with the right data," she said. "TimeControl is such an intuitive, accessible product that is nicely laid out. It gets back to the notion of using a tool which is aligned to our needs; we can see the behaviours, understand them and act on them with confidence."
This year, the IT department will be using TimeControl to manage its Microsoft Windows upgrade. Because of the product's flexibility, the project co-ordinator can simply create a new classification, separating it from other business projects and ensuring work is tracked and billed to the IT budget accordingly.
Similarly, every year the chargeback process is analysed and adjusted, requiring slight modifications to timekeeping and billing. "With TimeControl, we can change our reporting on a monthly basis if we need to," McDonald said. "It's so much clearer now to see where funds are going. In the past, it would have been difficult to know who was paying for what. Now we can say it with certainty."
For more information about TimeControl, please contact: www.timecontrol.com/contact or info@hms.ca.
For more information about MCAP, please contact www.mcap.com.